Lietuviškai >>
---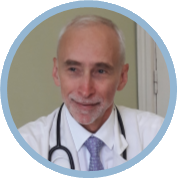 The Only Western General & Family Doctor in Vilnius

Native-English speaker, Western trained, Embassy and UN Affiliated


Richard J. Cervin M. D.
Med General Private Clinic

In Co-operation with Vilnius' Finest Specialists & Clinics

City-Center Main-Street Location (Gedimino pr.1 - opp. Cathedral)
Adult and Children's Health Care

Telehealth - when suitable

Physicals and Health Checks to International Standards- specially tailored for Executives, Embassies. Organizations, Families and Individual Men's and Women's Health Care, Cancer and Heart Diseae Screening Needs

Laboratory Blood and Specimen Testing, Electro-Cardiograms

Specialists, Ultrasounds, CAT Scans, MRI, Doppler, Endoscopy and Laporoscopy arranged

Embassy, Office, Home & Hotel visits - when possible

Diagnoses & Reports in English

Receipts for foreign insurance re-imbursement, VISA Card accepted

By appointment Mondays to Fridays 9am - 5pm
Tel. (370 5) 261 35 34, E-mail: medgen@liepkiemis.lt

Gedimino pr. 1A-19, Vilnius (2nd floor - above Vero Cafe)

Personal & Quality Health Care - you can Trust!



English >>
---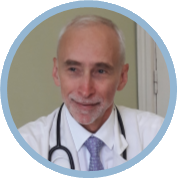 Studijas užsienyje (Sidnėjuje, Australijoje) baigęs

bendrosios praktikos (šeimos) gydytojas

dr. Richard J. Cervin

Privati klinika "Medicina Generalis"

Vilniaus centre (Gedimino pr. 1A).


Privačios klinikos paslaugos suaugusiems ir vaikams.


Tikriname sveikatą ir rengiame ataskaitas anglų kalba vykstantiems dirbti bei mokytis užsienyje.


Bendradarbiaujame su kitomis patikimomis privačiomis klinikomis.


Laboratoriniai tyrimai ir elektrokardiogramos.


Paslaugų teikimas, nuotolinės konsultacijos, infekcijos kontrolė ir asmens duomenų apsaugos tvarkymas vykdomi pagal aprašus (kopijos teikiamos prašantiems).


Darbo valandos: Pirmadieniais - penktadieniais 9 - 17 val.
Tel. (370 5) 261 35 34, el. paštas: medgen@liepkiemis.lt

Gedimino pr. 1A-19, Vilnius

Asmeninė, kokybiška ir patogi Jums privati sveikatos priežiūros įstaiga